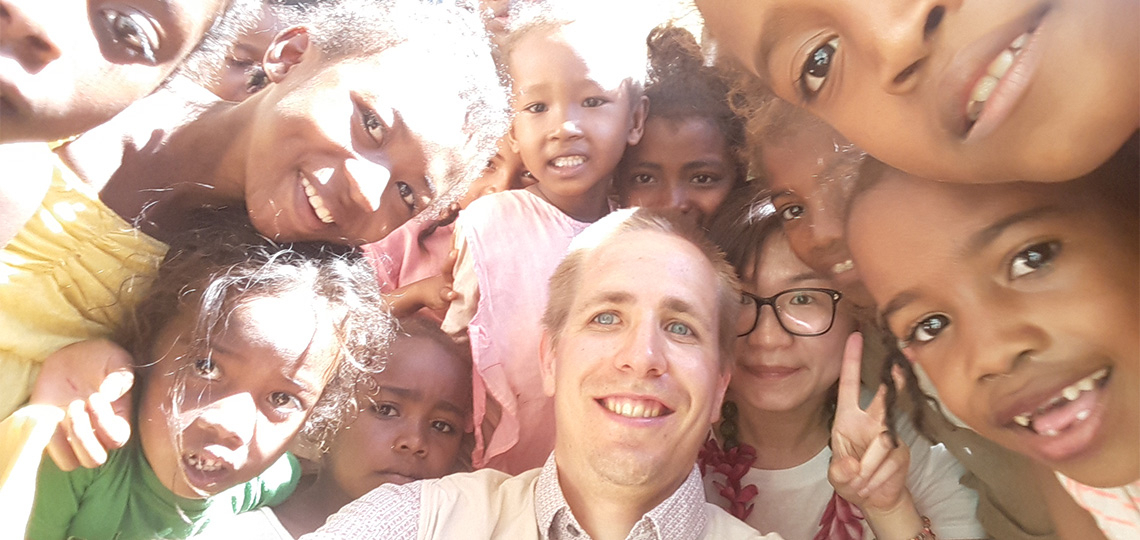 Umicore seeks to contribute to the well-being of the communities in which it operates and to be a responsible corporation and good corporate neighbor.
In this context, Umicore supports several causes both financially and by making time and talent available.
Umicore channels resources to sponsorships and donations with each business unit expected to allocate an annual donations budget based on an internal framework that promotes stable and longer-term commitments, irrespective of the wider economic environment.
Umicore believes that by empowering Umicore sites for local sponsorship and donation initiatives, it will make a positive difference in the communities in which it operates, beyond the direct benefits generated by employment and local taxes. Umicore's support may include contributions in kind and releasing staff to work on community-related projects.
While sites determine the specific focus of their own initiatives, the general focus is on supporting and promoting a strong social fabric in the community around the site, with priority given to educational initiatives.
Educational initiatives are particularly relevant for Umicore as a technology- oriented business and provide an excellent way of engaging with young people in the community and reinforcing links between Umicore and its neighborhood.
At corporate level, the emphasis is on projects with an international scope. Priority is given to initiatives with a clear educational component and that link with sustainable development (social, environmental and/ or technological).
Partnering for impact
Quality education for all is one of the main objectives of UNICEF, with which Umicore has had a long-term partnership since 2011, committing to 2 specific child-education projects in India and Madagascar. Despite impressive achievements and tireless work, big efforts are still needed to ensure that every child has access to quality education in both countries. UNICEF is doing a remarkable job by acting in the field, hand in hand with local authorities. Our partnership translates into very concrete actions such as the construction of schools or the improvement of education systems.
In addition, Umicore is a founding member of Entrepreneurs pour Entrepreneurs/ Ondernemers voor Ondernemers which pairs corporate donors with development charities that focus on promoting entrepreneurship in the developing world. Over the years, Umicore and Entrepreneurs for Entrepreneurs have supported work in Bolivia, Cambodia, Congo, Ecuador, Haiti, Mali, Togo and more.
Umicore also aims to contribute to disaster relief wherever it may be needed, contributing in 2019 to the Doctors without Borders/Médecins sans Frontières fund for a maternal healthcare program in Afghanistan.
These combined efforts around the globe support us in our ambition to be a responsible company and to give back to society.