Driving economic performance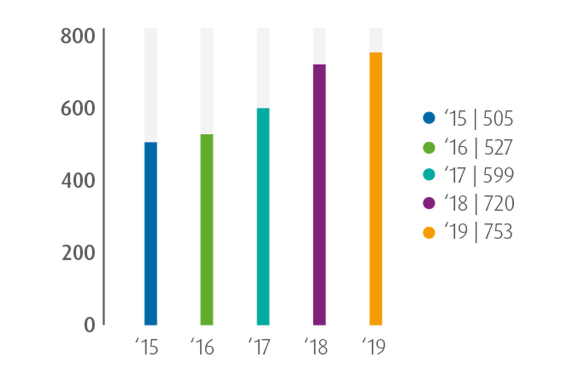 Recurring EBITDA
We have selected 3 key performance indicators to measure our success in the execution of our Horizon 2020 growth strategy and our progress towards our longer-term targets and objectives:
Recurring EBITDA gives a clear indication on earnings and profitability, and is a good proxy for generated operating cashflows (cashflow from operations before change in cash working capital).
As part of our Horizon 2020 strategy we had set a 2020 recurring EBIT target of doubling the 2014 figure.
We want our investments to create value by generating attractive returns and have set a Group ROCE target of 15%+.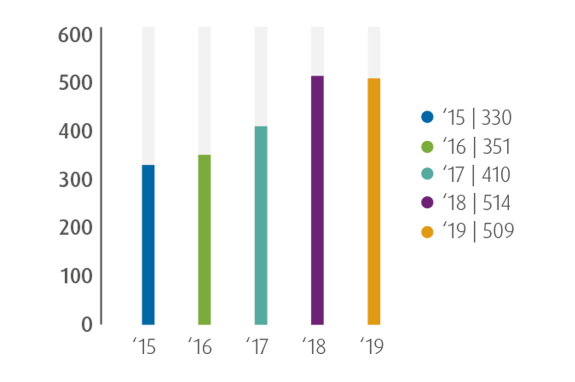 Recurring EBIT
Umicore posted a strong performance in 2019 against a backdrop of persisting headwinds in key markets, in particular the automotive sector. Revenues for the full year grew by 3% to € 3.4 billion and recurring EBITDA increased 5% to € 753 million, while recurring EBIT was € 509 million, close to the record levels of 2018. After a somewhat softer first half performance, revenues and recurring EBIT in the second half posted strong sequential growth and were up 6% and 12% respectively. Over the course of 2019 Umicore made important strides in the execution of our growth strategy.
While the EV market was in the spotlight, the strength of Umicore's position as a supplier of materials technologies to all types of clean mobility solutions was confirmed. In Catalysis, this was demonstrated by several successes in catalyst technologies such as particulate filters for gasoline engines and the opening of the new plant for fuel cells catalysis in Korea.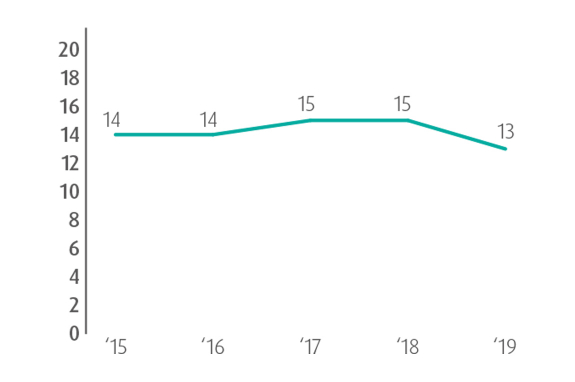 Return on capital employed (ROCE)
In Energy & Surface Technologies, we continued to invest in the growth of our business, albeit at an adjusted pace in line with current market demand. We commissioned a new Process Competence Center in Belgium, ramped up production in the new plant in China and started construction of the greenfield plant in Poland.
We continued to promote a global sustainable battery materials value chain, as evidenced by the acquisition of the cobalt refinery and cathode precursor operations in Finland and the long-term partnerships for sustainable cobalt supply.
Finally, Umicore signed sizeable multi-year strategic supply agreements with LG Chem and Samsung SDI for NMC cathode materials which demonstrate the quality of our technology offering. In Recycling, Umicore completed the multi-year expansion program at the Hoboken plant and carried out various investments to further improve our environmental performance.
Catalysis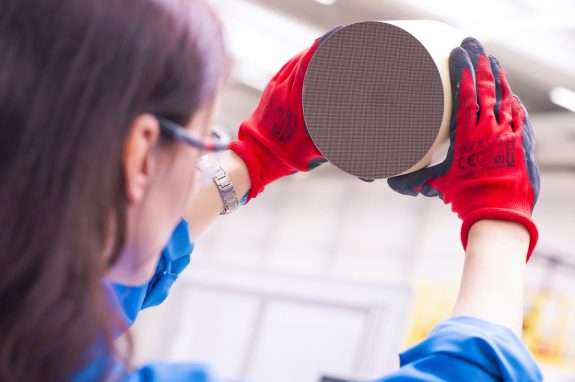 Catalysis
Energy & Surface Technology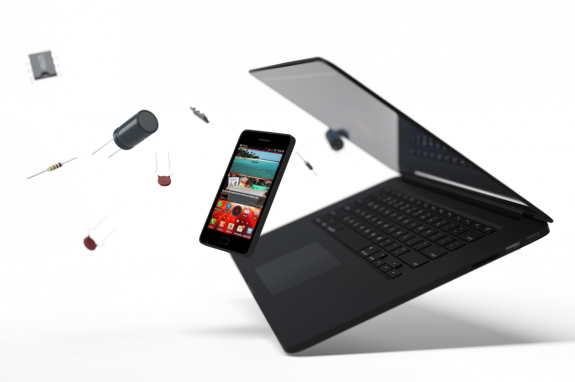 Energy & Surface Technology
Recycling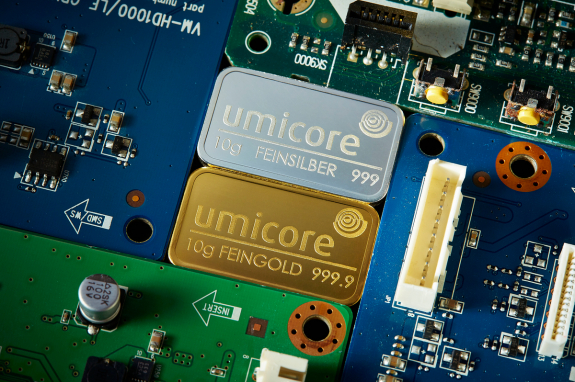 Recycling
Financial Review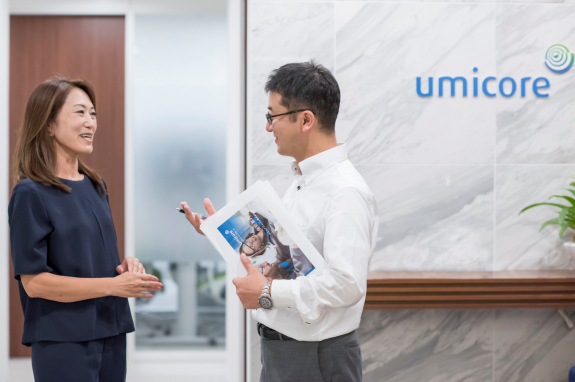 Financial Review
Investing in Umicore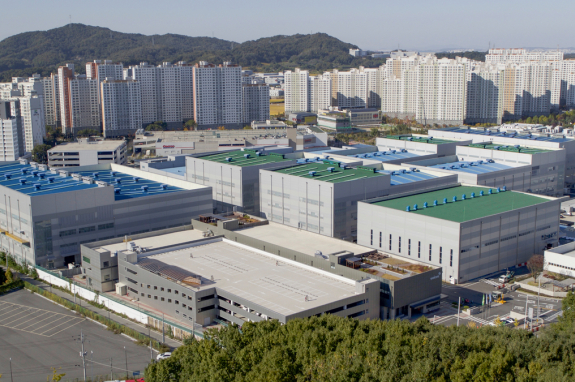 Investing in Umicore